From the beginners foundation course, through intermediate to advanced levels, this school will take you through all you will need to know to make jewellery from wax.
Whether you are wanting to make a simple ring for yourself, start a new hobby, begin that dream business or become a goldsmith- there is a course here for you.
Press VIEW ALL PRODUCTS below to browse the courses available for individual purchase or get a great multi course bundle deal and save. You choose whatever works for you. All prices are in $AUD.
If you have prior experience in wax carving you may wish to dip into courses that will progress your modelling. If you have no experience I strongly suggest you start with Wax 1 and progress from there in the following order:
Wax 2: Pink wax. An intro into soft waxes and different ways to get creative
Wax 2: Brown Wax. An intro into soft waxes and different ways to get creative.
Wax 3: Hard wax carving 2- Carve a pendant. This course builds on your hard carving and introduces burrs into your practice in preparation for more intricate carving ahead.
Wax 4: Hard wax carving 3- Shaping and carving signet rings. A great course to start to marry together your hand tool and burr skills- THIS COURSE COMING SOON
Wax 5: Hard wax carving 4- Carving Bezels for Cabochons. Moving you onto more skilled work- THIS COURSE COMING SOON
Advanced: Build up wax- Changing up your skills we are now looking at different ways to create settings for cabochons and faceted stones
Advanced: Direct setting. Looking at different ways and models that will facilitate casting your gemstones in your wax models ( and a bit of experimentation too!)
There will be many more course to come too as well as stand alone project classes on their way… keep watching this space.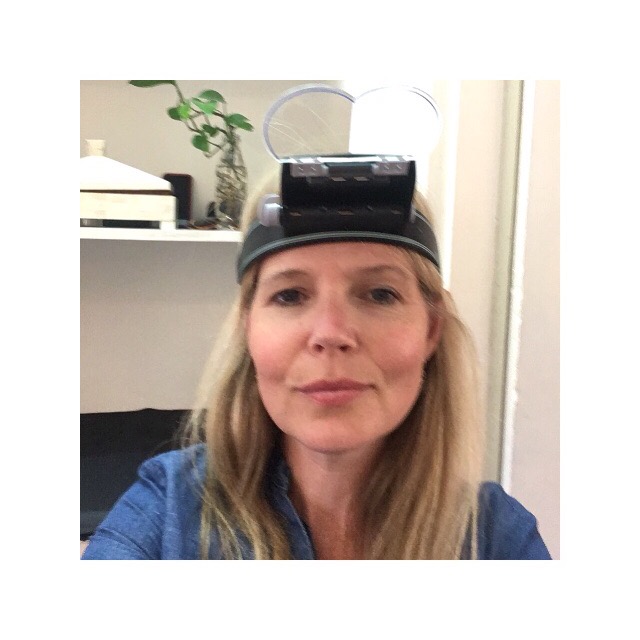 Hi and thanks for checking out my courses.
My name is Eran Naylor and I am a self taught goldsmith, designer and teacher. I have my own label, a bricks and mortar store in Albert Park, Melbourne and also run a jewellery school. I started making jewellery 20 odd year ago and have progressed from there as creating jewellery became more and more of a passion
I started off beading and wire wrapping, progressed to saw piercing and them onto wax work, teaching myself to solder along the way. I am proof that you can make it on your own and work it out as you go but I made a lot of mistakes along the way with no internet or short classes available today and I aim to help you avoid those same mistakes.
I started teaching seven years ago after helping a few friends with their skills and realised how much I have to offer, especially in wax work. Over four hundred students later, I have expended the course range and now offer you these courses online to practice at home anywhere in the world.
I continue to work now as a bespoke goldsmith and miss the days when I could just sit for hours playing with wax. This is the best way to learn. I find that teaching and helping others makes up for my personal lack of creative time now and is so enjoyable that it more gives back. All of my students now that I love nothing more than talking jewellery and am always available to help.
Enjoy your journey and I would be honoured to be a part of that along the way.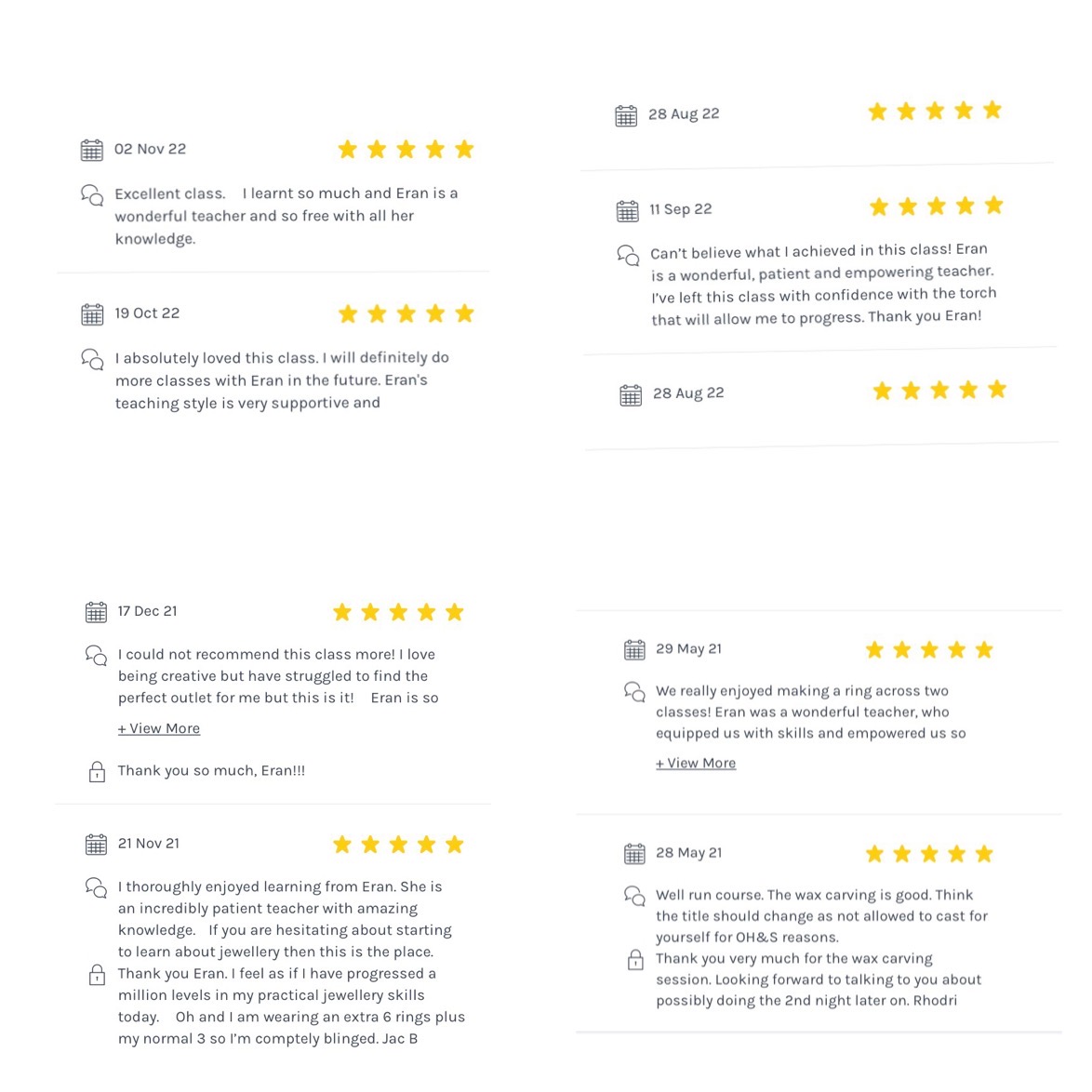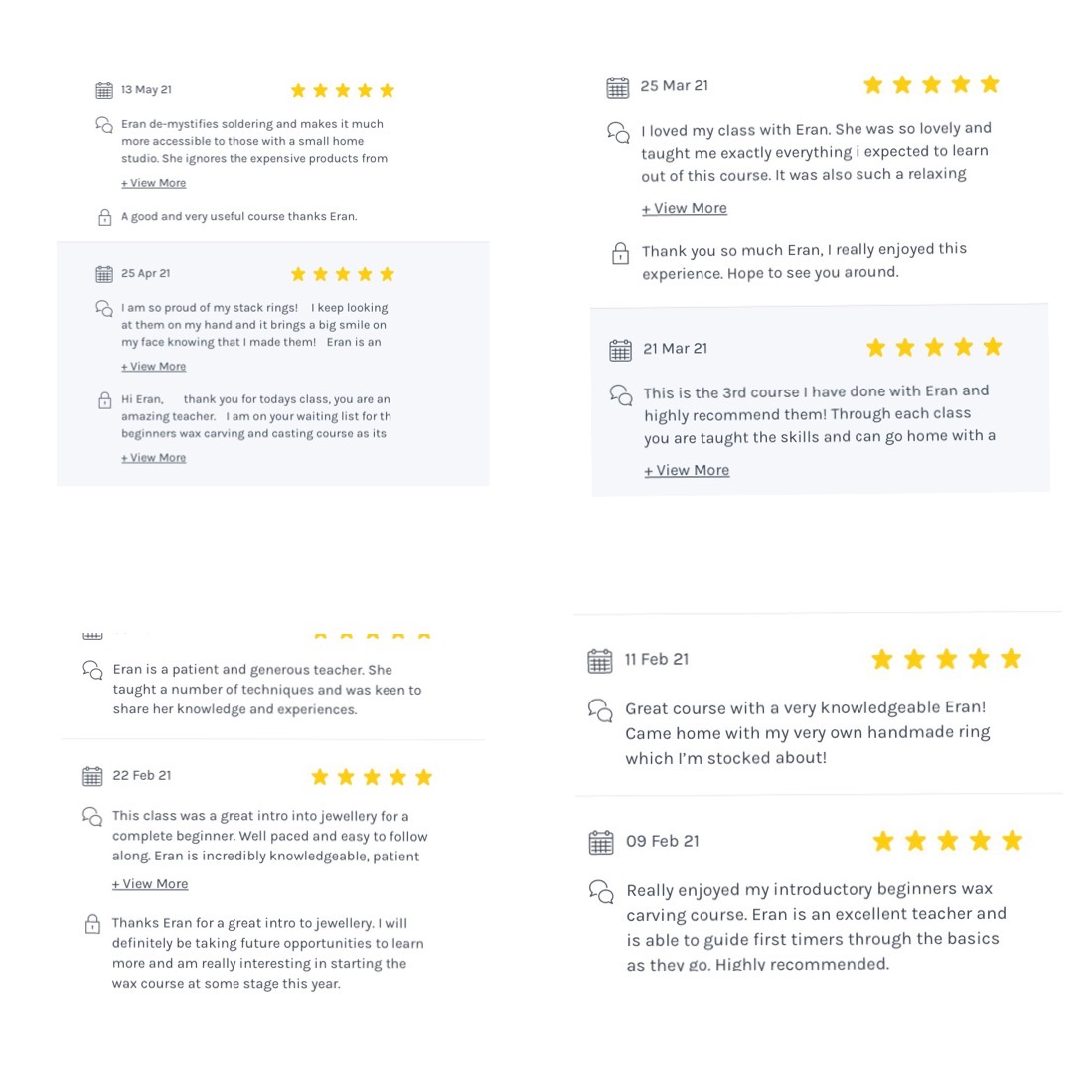 A small selection of teaching reviews..
From weteachme.com